FACT: The 2009-2010 season will contain more NBA games shown live to Australian TV audiences than any other season in league history. Most weeks we'll have four or five games shown across both ESPN and One HD, giving us a total (based on the current schedules) of a whopping 121 games. That is a big increase from the 40-45 games we've had the past few years on Foxtel, and worlds apart from the –4 games we had earlier in the decade. At the bottom of this thread are the schedules listed out in full for both One HD and ESPN, but as I did last year, I thought I'd break it down by team and see what comes out.
Total games shown – Team
26 – LA Lakers
21 – Cleveland
19 – San Antonio
18 – Boston
18 – Orlando
16 – Denver
14 – Portland
14 – Phoenix
13 – Miami
12 – Dallas
11 – Chicago
9 – Utah
9 – Houston
8 – New Orleans
7 – LA Clippers
7 – Milwaukee
4 – Philadelphia
3 – Golden State
3 – Atlanta
2 – Sacramento
2 – New York
2 – Indiana
1 – Minnesota
1 – Detroit
1 – New Jersey
1 – Oklahoma
Hardly surprising to see Kobe and Lebron's teams at the top of the list, followed by a bunch of expected contenders. Portland with 14 games is surprising, but I'm wrapt we get to see them that much coverage because we've been starved of Blazer games the last few years. Then we get to some questionable selections. The Clippers with 7 games? Sure they picked up the #1 rookie, but they were always going to be horrible to watch. How does Atlanta – the 4th best team out East and one of the most entertaining teams in the league to watch – end up with only 3 games when the Clippers get 7?! Then there's Detroit. Sure I'm a biased Pistons fan, but you tell me, do they really deserve the same scheduling treatment as New Jersey and Minnesota?
And how about the Wizards? You'll notice they didn't appear on that list. Bad luck if you were hoping to catch a glimpse of Hibachi this season on the tele. The Raptors, Grizzlies and Bobcats round out the list of teams who missed out.
Oklahoma fans also got shafted – Kevin Durant is very close to the top of my list of players I most want to watch this season. It's a damn shame we'll only get to see him once on Australian TV. In fact, that alone tipped me over the edge into buying International League Pass again. They've made some improvements to ILP this year (better quality video, widescreen, able to pause, fast forward and rewind) and if you want to watch a LOT of live NBA games from Australia, it really is the best option.
Below are the schedules for ESPN and One HD. I'll keep the upcoming month's games in the sidebar for easy reference. If anyone picks up any errors in the schedule (or any last minute changes in schedule), please let me know.
Wed. 10/28/2009 10:30 AM Boston @ Cleveland
Wed. 10/28/2009 1:30 PM L.A. Clippers @ L.A.Lakers
Fri. 10/30/2009 11:00 AM San Antonio @ Chicago
Fri. 10/30/2009 1:30 PM Denver @ Portland
Wed. 11/4/2009 12:00 PM Milwaukee @ Chicago
Fri. 11/6/2009 12:00 PM Chicago @ Cleveland
Fri. 11/6/2009 2:30 PM San Antonio @ Utah
Wed. 11/11/2009 12:30 PM Houston @ Dallas
Fri. 11/13/2009 12:00 PM Cleveland @ Miami
Fri. 11/13/2009 2:30 PM Phoenix @ L.A. Lakers
Wed. 11/18/2009 12:30 PM Houston @ Phoenix
Fri. 11/20/2009 12:00 PM Phoenix @ New Orleans
Fri. 11/20/2009 2:30 PM Chicago @ L.A. Lakers
Wed. 11/25/2009 12:30 PM Golden State @ Dallas
Fri. 11/27/2009 12:00 PM Orlando @ Atlanta
Wed. 12/2/2009 2:00 PM Miami @ Portland
Fri. 12/4/2009 Delayed Miami @ Denver
Wed. 12/9/2009 11:30 AM Milwaukee @ Boston
Fri. 12/11/2009 Delayed Orlando @ Utah
Wed. 12/16/2009 12:30 PM Detroit @ Houston
Fri. 12/18/2009 12:00 PM Orlando @ Miami
Fri. 12/18/2009 2:30 PM Phoenix @ Portland
Wed. 12/23/2009 12:30 PM Portland @ Dallas
Sat. 12/26/2009 6:30 AM Boston @ Orlando
Sat. 12/26/2009 9:00 AM Cleveland @ L.A. Lakers
Wed. 12/30/2009 12:30 PM New Orleans @ Houston
Fri. 1/1/2010 11:00 AM Miami @ San Antonio
Fri. 1/1/2010 1:30 PM Philadelphia @ L.A.Clippers
Wed. 1/6/2010 2:30 PM Houston @ L.A. Lakers
Wed. 1/13/2010 12:30 PM L.A. Lakers @ San Antonio
Fri. 1/15/2010 12:00 PM Chicago @ Boston
Fri. 1/15/2010 2:30 PM Cleveland @ Utah
Tue. 1/19/2010 12:00 PM Dallas @ Boston
Tue. 1/19/2010 2:30 PM Orlando @ L.A. Lakers
Fri. 1/22/2010 12:00 PM L.A. Lakers @ Cleveland
Fri. 1/22/2010 2:30 PM L.A. Clippers @ Denver
Wed. 1/27/2010 12:30 PM Milwaukee @ Dallas
Fri. 1/29/2010 12:00 PM Boston @ Orlando
Fri. 1/29/2010 2:30 PM Dallas @ Phoenix
Wed. 2/3/2010 11:00 PM Milwaukee @ Orlando
Fri. 2/5/2010 12:00 PM Miami @ Cleveland
Fri. 2/5/2010 2:30 PM San Antonio @ Portland
Tue. 2/9/2010 12:00 PM New Orleans @ Orlando
Tue. 2/9/2010 2:30 PM San Antonio @ L.A. Lakers
Wed. 2/10/2010 11:30 PM Houston @ Miami
Fri. 2/12/2010 12:00 PM Orlando @ Cleveland
Fri. 2/12/2010 2:30 PM San Antonio @ Denver
Wed. 2/17/2010 12:30 PM Utah @ Houston
Fri. 2/19/2010 12:00 PM Denver @ Cleveland
Fri. 2/19/2010 2:30 PM Boston @ L.A. Lakers
Wed. 2/24/2010 11:30 AM New York @ Boston
Fri. 2/26/2010 12:00 PM Cleveland @ Boston
Fri. 2/26/2010 2:30 PM Denver @ Golden State
Wed. 3/3/2010 2:30 PM Indiana @ L.A. Lakers
Fri. 3/5/2010 12:00 PM L.A. Lakers @ Miami
Fri. 3/5/2010 2:30 PM Utah @ Phoenix
Wed. 3/10/2010 12:00 PM Boston @ Milwaukee
Fri. 3/12/2010 12:00 PM Chicago @ Orlando
Fri. 3/12/2010 2:30 PM Portland @ Golden State
Wed. 3/17/2010 10:30 AM San Antonio @ Miami
Fri. 3/19/2010 10:00 AM Orlando @ Miami
Fri. 3/19/2010 12:30 PM New Orleans @ Denver
Wed. 3/24/2010 11:30 AM L.A.Clippers @ Dallas
Fri. 3/26/2010 Delayed Dallas @ Portland
Wed. 3/31/2010 11:00 AM L.A. Clippers @ Milwaukee
Fri. 4/2/2010 11:00 AM Orlando @ Dallas
Fri. 4/2/2010 1:30 PM Portland @ Denver
Wed. 4/7/2010 12:00 PM Milwaukee @ Chicago
Fri. 4/9/2010 12:00 PM Cleveland @ Chicago
Fri. 4/9/2010 2:30 PM L.A. Lakers @ Denver
Wed. 4/14/2010 12:00 PM Boston @ Chicago
Wed. 4/14/2010 2:30 PM Denver @ Phoenix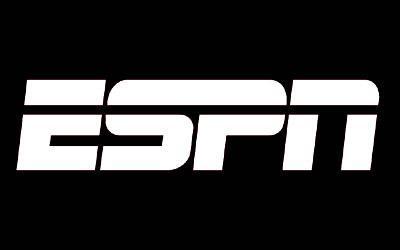 Thu. 10/29/2009 1:30 PM Utah @ Denver
Sat. 10/31/2009 11:00 AM Chicago @ Boston
Thu. 11/5/2009 12:30 PM L.A. Lakers @ Houston
Sat. 11/7/2009 2:30 PM San Antonio @ Portland
Thu. 11/12/2009 12:00 PM Cleveland @ Orlando
Sat. 11/14/2009 2:30 PM L.A. Lakers @ Denver
Thu. 11/19/2009 1:30 PM San Antonio @ Dallas
Sat. 11/21/2009 12:00 PM Orlando @ Boston
Thu. 11/26/2009 11:30 AM Miami @ Orlando
Sat. 11/28/2009 1:30 PM Phoenix @ Minnesota
Thu. 12/3/2009 11:00 AM Phoenix @ Cleveland
Sat. 12/5/2009 2:30 PM Miami @ L.A. Lakers
Thu. 12/10/2009 12:30 PM Sacramento @ San Antonio
Sat. 12/12/2009 12:00 PM Portland @ Cleveland
Thu. 12/17/2009 11:00 AM Cleveland @ Philadelphia
Sat. 12/19/2009 11:30 AM Philadelphia @ Boston
Thu. 12/24/2009 12:30 PM Portland @ San Antonio
Sat. 12/26/2009 2:30 PM Denver @ Portland
Thu. 12/31/2009 1:00 PM Boston @ Phoenix
Sat. 1/2/2010 2:30 PM Sacramento @ L.A. Lakers
Thu. 1/7/2010 2:30 PM L.A. Lakers @ L.A.Clippers
Sat. 1/9/2010 2:30 PM Cleveland @ Denver
Thu. 1/14/2010 1:00 PM Orlando @ Denver
Sat. 1/16/2010 2:30 PM Orlando @ Portland
Thu. 1/21/2010 1:00 PM Utah @ San Antonio
Sat. 1/23/2010 12:00 PM L.A. Lakers @ New York
Thu. 1/28/2010 11:00 AM L.A. Lakers @ Indiana
Sat. 1/30/2010 11:00 AM L.A. Lakers @ Philadelphia
Thu. 2/4/2010 12:00 PM Miami @ Boston
Sat. 2/6/2010 2:30 PM Denver @ L.A. Lakers
Thu. 2/11/2010 12:00 AM Boston @ New Orleans
Thu. 2/18/2010 1:00 PM Phoenix @ Dallas
Sat. 2/20/2010 2:30 PM Boston @ Portland
Thu. 2/25/2010 1:00 PM L.A. Lakers @ Dallas
Sat. 2/27/2010 2:30 PM L.A. Clippers @ Phoenix
Thu. 3/4/2010 11:30 AM Cleveland @ New Jersey
Sat. 3/6/2010 1:30 PM New Orleans @ San Antonio
Thu. 3/11/2010 12:00 PM New Orleans @ Oklahoma City
Sat. 3/13/2010 1:00 PM L.A. Lakers @ Phoenix
Thu. 3/18/2010 11:00 AM San Antonio @ Orlando
Sat. 3/20/2010 11:00 AM Cleveland @ Chicago
Thu. 3/25/2010 12:30 PM L.A. Lakers @ San Antonio
Sat. 3/27/2010 11:30 AM Cleveland @ San Antonio
Thu. 4/1/2010 11:30 AM Houston @ San Antonio
Sat. 4/3/2010 11:00 AM Atlanta @ Cleveland
Sat. 4/3/2010 1:30 PM Utah @ L.A. Lakers
Thu. 4/8/2010 12:30 PM San Antonio @ Phoenix
Sat. 4/10/2010 10:00 AM Utah @ New Orleans
Thu. 4/15/2010 10:00 AM Cleveland @ Atlanta
Tags: Channel 10, ESPN, International League Pass, NBA in Australia, NBA TV, One HD, TV Schedule
« « Previous Post: 2009 Blog Previews – Southeast Division
» » Next Post: Things I learnt from Day 1 and 2