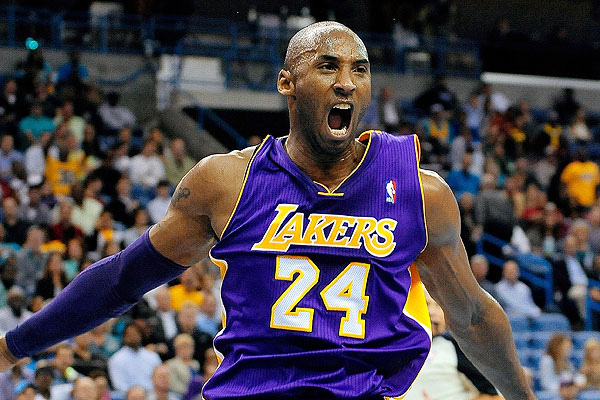 I'm known to gripe about him from time to time, but who am I kidding, this guy is incredible. Considering his age and mileage Kobe Bryant has been a revelation this season. Sure, he's got his faults, but his competitive drive and will to win are just something else. And he can still cut your heart out with otherworldly play.
As a tribute to Kobe I want to highlight his big dunks this season. And boy, what a collection. You could be mistaken for thinking this is 2002 Kobe Bryant in these clips, but it ain't. It's the 2013 34-year-old Kobe just annihilating dudes.
He won't be around for much longer, so no matter how you feel about the guy just enjoy the ride. He's one of a kind.
See more after the jump.
Tags: Kobe Bryant
« « Previous Post: Bogut brings back the mo
» » Next Post: Coach Spo got game