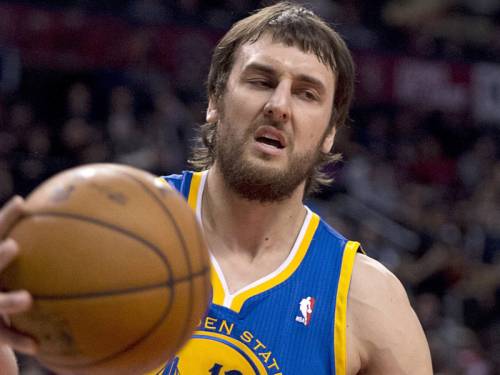 A weekly wrap of the things you should know in basketball.
* Andrew Bogut is fed up with the Warriors' defense and pulling no punches in identifying where the problem lies. And some people don't like it.
* A Dallas Mavericks dance video. Ah, Dirk Nowitzki dancing is always a special treat.
* Russell Westbrook doesn't like this question. I don't blame him.
* DeMar DeRozan smashes on poor Timofey Mozgov.
* The lads over at Believe The Hype scored an interview with Robert Sacre. Well worth a listen.
* Will Ferrell plays the part of red coat security guard at the Lakers home game against Phoenix.
* The Miami Death Machine in full flight.
* Rudy Gay hits two game winners this week against Indiana (check out the commentary on this one) and Denver. Gotta give him credit, he's establishing himself as a legit clutch performer (but he's still an inefficient player overall, i.e. a volume shooter with low percentage and a poor three-point shooter).
* Check out the Warriors' new skin-tight sleeved unis. Yowza!
* An interesting Q&A with Dirk Nowitzki.
* Tayshaun Prince meets the Pistons' fan who became famous for removing his Prince jersey following the trade.
* Blake Griffin drops the hammer on Philly.
Tags: Andrew Bogut, Blake Griffin, Demar DeRozan, Dirk Nowitzki, Robert Sacre, Rudy Gay, Russell Westbrook, Tayshaun Prince, Whats Doin
« « Previous Post: Fixing the NBA
» » Next Post: Sports Illustrated get on board, feature Matthew Dellavedova