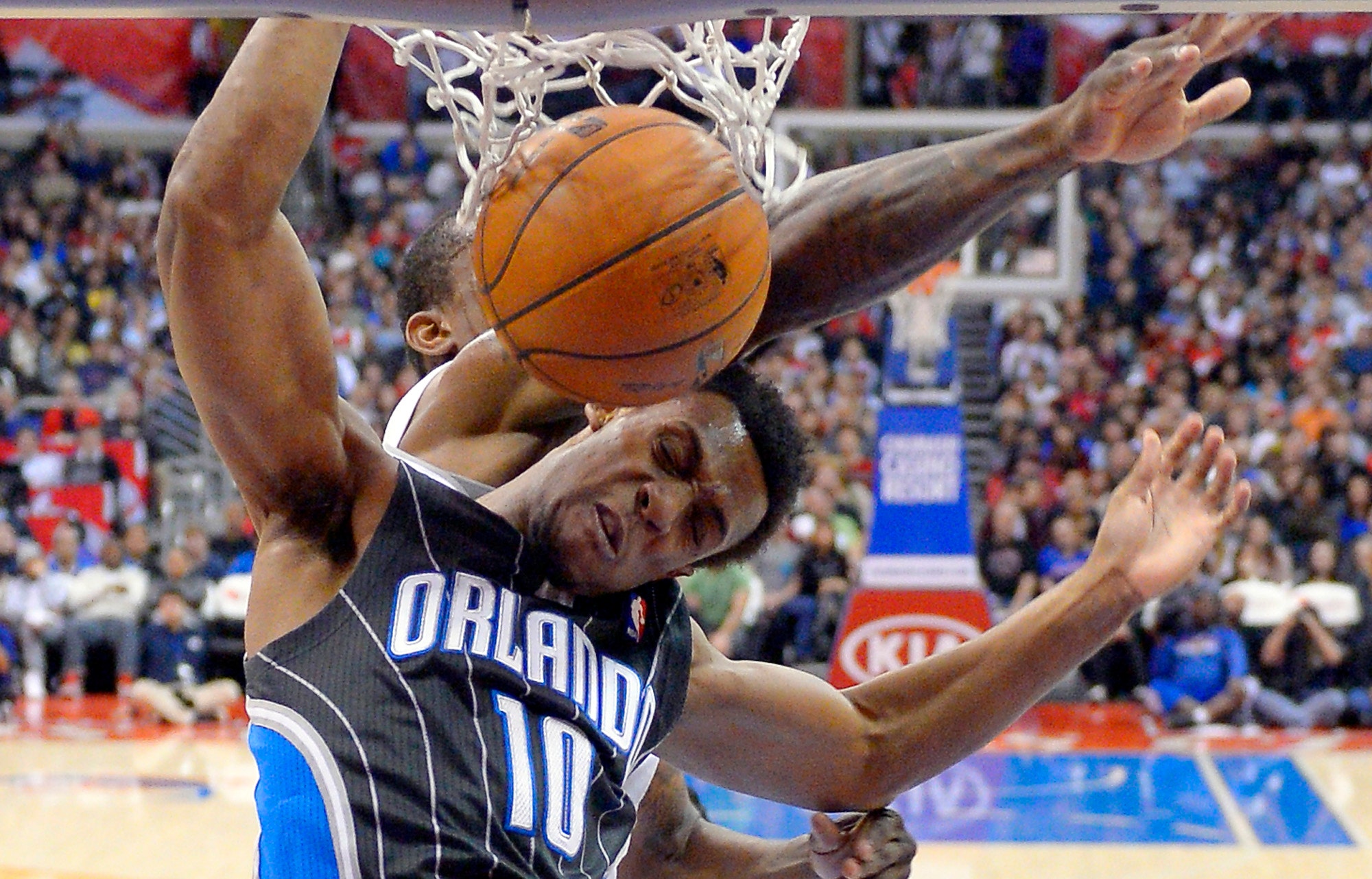 A weekly wrap of the things you should know in basketball.
* Dirk Nowitzki plays cat and mouse with a Kings security guard.
* An interesting article on Aron Baynes.
* Some awesome dunks over the past week: Ish Smith (!!), Jeff Green, Taj Gibson, J.J. Hickson and J.R. Smith.
* More from Ish Smith – this time he jumps over John Wall, literally, and then blocks his shot (watch the replay). Impressive.
* T-Mac is making some silly demands in China – apparently, $5,000 for a one-on-one interview, $1000 for a group interview etc. etc. Get a grip, dude.
* Check out this amazing half-court shot from a fan in Atlanta. That's crazy!
* During a break in the action of the Lakers vs. Spurs game, a referee is caught on camera telling Mike D'Antoni and Gregg Popovich that he was "stalling for commercial time". Gee, big surprise there.
* Question: You versus LeBron (in a one-on-one game)? Who wins? Kobe Bryant: "Me. No question. As far as one-on-one, I'm the best to ever do it."
* Antoine Walker, who blew $110 million, has started an athlete financial advice firm…..
* Rajon Rondo's pregame rituals.
* After a home game against the Cavs, Kings rookie Thomas Robinson crashed into a curb and wrecked his Porsche.
* Marquis Daniels drives an enormous 'party' van named 'Southern Comfort'.
* The Portland Trail Blazers face a tough decision on J.J. Hickson.
* A picture of Mike Woodson giving J.R. Smith the stink eye. Heck, I would too.
* A cracking B.S. podcast with Steve Kerr.
Tags: Antione Walker, Aron Baynes, Dirk Nowitzki, Ish Smith, J.J Hickson, J.R. Smith, Kobe Bryant, Marquis Daniels, Rajon Rondo, Thomas Robinson, Whats Doin
« « Previous Post: Matthew Dellavedova hits crazy game winner in college hoops
» » Next Post: LeBron nails it!