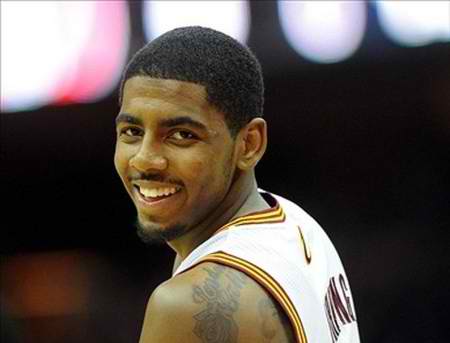 A weekly wrap of the things you should know in basketball.
* Kyrie Irving was really enjoying the festive season, until this got out….
* Kevin Durant destroying the Mavs.
* Kobe rocks the fur on Christmas Day. Sheesh.
* Hardwood Paroxysm break down the Avery Johnson firing in Brooklyn. Let's cut through the crap on this one – they've got a flawed roster, expectations are just way too high and their franchise player stinks. This won't end well.
* An evisceration of Deron Williams. Must read. (The article was written prior to Avery being canned)
* DeMarcus Cousins breaks his silence, and acts like a 5 year old.
* J.R. Smith hits another game winner.
* Dirk Nowitzki plays one-on-one with a young fan in hospital, and on his first shot the kid sticks him with a Dirk-styled one-legged step-back!!
* On consecutive plays Indiana's Paul George gets the steal and finishes strong. Impressive.
* Plenty of good dunks over the past week – Terrence Ross, Eric Bledsoe and these two (1 and 2) from Gerald Green.
* Nate Robinson zings Carlos Boozer, paints hair on his bobblehead.
* Darren Collison hits a crazy 3-pointer at the buzzer to force OT against the Thunder.
* Warriors rookie Draymond Green can't shoot to save himself and he's putting up bad numbers across the board. So why are the Warriors so much better when he's on the floor?
Tags: Brooklyn Nets, Darren Collison, DeMarcus Cousins, Deron Williams, Dirk Nowitzki, Draymond Green, Eric Bledsoe, Gerald Green, J.R. Smith, Kevin Durant, Kyrie Irving, Nate Robinson, Ricky Rubio, Terrence Ross, Whats Doin
« « Previous Post: What Kobe got for Christmas VI: A little help from his friends
» » Next Post: Aussie Roundup – 31st December 2012