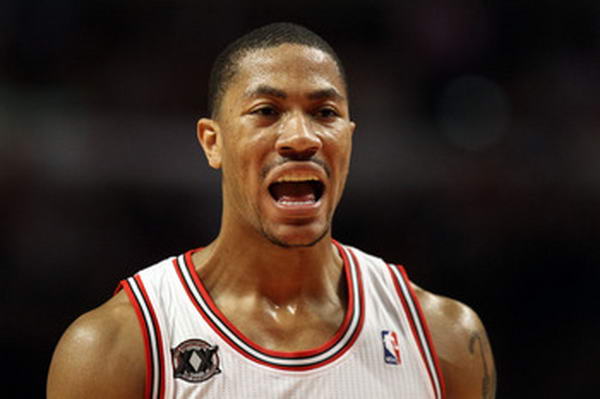 A weekly wrap of the things you should know in basketball.
* Derrick Rose in a high school dance-off. Gold!
* Delonte West was homeless at the start of the season; he slept in the Mavs locker room and in his car. Yikes.
* Check out this picture of notorious deadbeat Andray Blatche, waiting in a line in public with a pair of Ugg Boots on.
* CBS scribe Ken Berger eviscerates Dwight Howard over his All-Star game no-show.
* More fodder for the 'JaVale McGee is a twit' files.
* Karaoke from the Minnesota Timberwolves. Be sure to stick around for the Michael Beasley finale.
* SI's Zach Lowe explains what it will take for Dallas to land both Dwight Howard and Deron Williams in free agency.
* Former NBA player Mike Sweetney has let himself go, just a tad.
* The Slam Dunk Contest was beyond bad, but if they remove the fluff it could still work.
* A signed Jeremy Lin rookie card sold for $21,580 on eBay.
* The Nets owner Mikhail Prokhorov tries his hand at rapping.
* Ricky Rubio dusts off Michael Beasley.
Tags: Andray Blatche, Delonte West, Derrick Rose, Dwight Howard, JaVale McGee, Jeremy Lin, Michael Beasley, Ricky Rubio, Whats Doin
« « Previous Post: The five most annoying players in the NBA?
» » Next Post: Quotes of the Month – February 2012