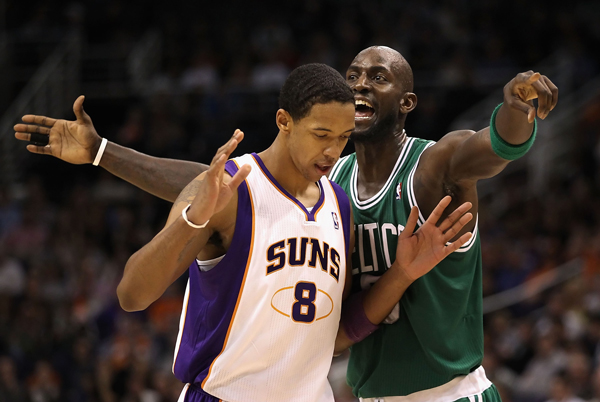 A weekly wrap of the things you should know in basketball.
* Keep your schedule clear on Boxing Day – ESPN is showing 4 GAMES!!
* Kevin Garnett 'encourages' Andrea Bargnani to drive to the hoop.
* Here's just a sample of what you can expect from the Clippers this year.
* SI's Zach Lowe analyses the Clippers beat down of the Lakers in preseason play.
* Kris Humphries the most disliked player in the NBA?
* The Toronto Raptors unveil their horrific Remberance Day jerseys.
* Dennis Rodman wears makeup during a 'legends' exhibition game in China.
* Yahoo! Sports Q&A with Kobe Bryant.
Tags: Dennis Rodman, Kevin Garnet, Kobe Bryant, Whats Doin
« « Previous Post: Five reasons to be thankful for the NBA lockout
» » Next Post: Short Season Preview