It's that time of year again where the best writers from the NBA blogosphere join forces like Voltron to preview the upcoming season.  Last year I looked at the Mavs and my prediction of 54 wins and 4th place wasn't too far off the 55 wins and 2nd place that Dallas earned. This year I'll be previewing the Milwaukee Bucks as part of the Central Division previews.
First up is the Atlantic Division, or as my mate Wibo calls it, the Ray Allen Division.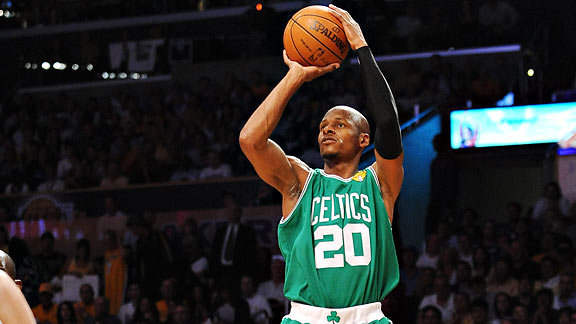 Celtics: CelticsBlog | Celtics 24/7 | Celtics Central | Celtics Hub | CelticsLife | Gino's Jungle | RedsArmy.com | SBNation Boston | SBN Recap
Knicks: Posting and Toasting | Bandwagon Knick | KnickerBlogger.Net | SBN Recap
Nets: NetsDaily | NetsAreScorching | Fanway | SBN Recap
Raptors: Raptors HQ | Hoops Addict | Hip Hoop Junkies | SBN Recap
Sixers: Liberty Ballers
Recaps: All Previews
Tags: 2010 NBA Blog Previews, Atlantic Division
« « Previous Post: Bucks, 76′ers on Jim's shortlist
» » Next Post: Exclusive Interview with Jim – which team has risen to the top?